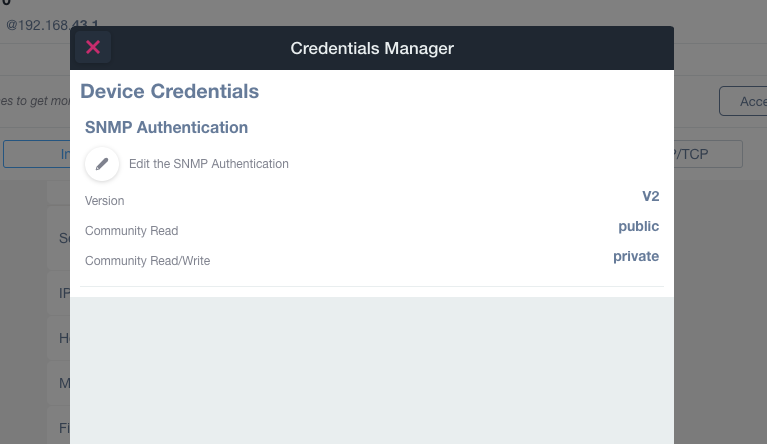 SNMP Monitoring Configuration
Many features of Domotz are based on SNMP (v1, v2, v3). Domotz needs the communities for Read and Read/Write specified in this section to reflect the current settings of the device you are monitoring. Default values (public for Read and private for Read/Write) are pre-configured for all devices.

Changing the values triggers the rediscovery of features based on SNMP values (e.g. Network Interfaces, OID based SNMP or TCP, etc). From this section it is also possible to override community strings for all the devices.