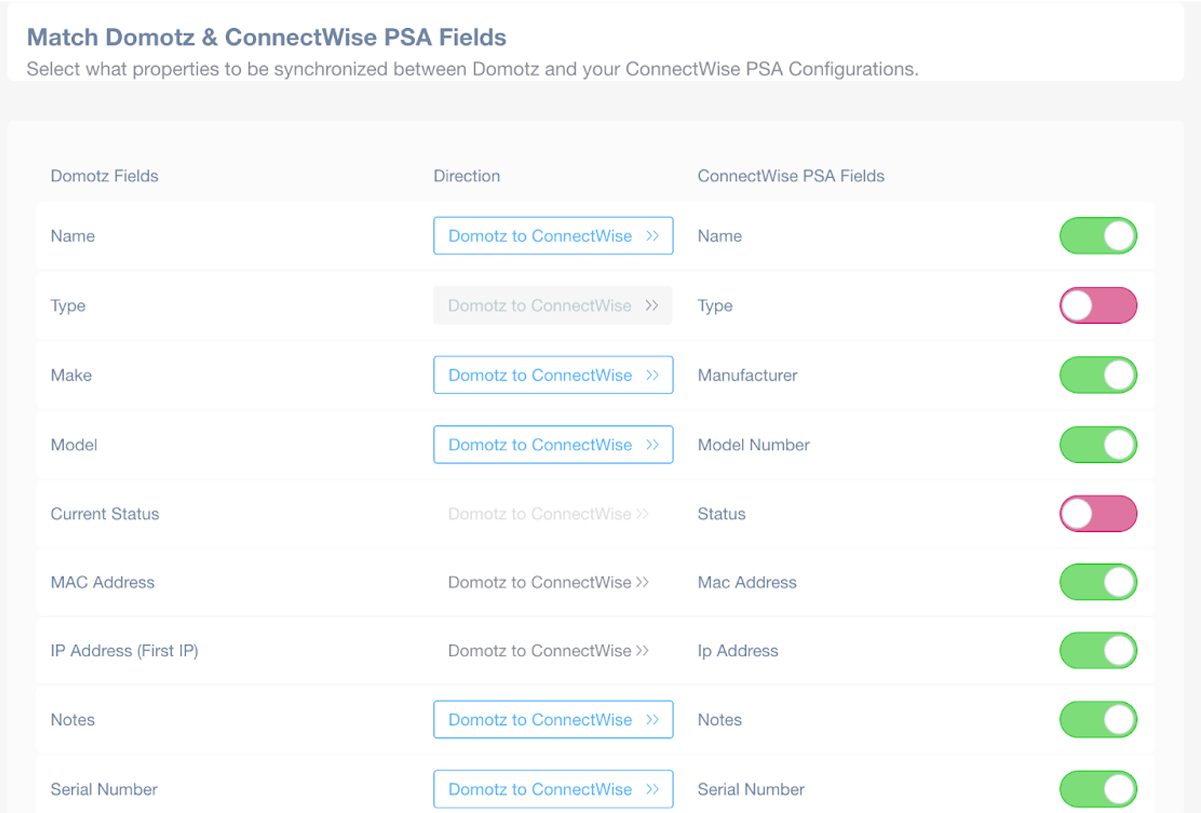 Domotz conducts a comprehensive analysis of the network, quickly identifying all assets, including device details such as IP address, vendor, model, serial number, software version, and MAC addresses, among other key specifications.
The detailed inventory compiled by Domotz is seamlessly transferred to ConnectWise PSA, or vice versa, facilitating a streamlined integration process.
Customization is at the heart of this synchronization process, allowing the direction of data exchange to be tailored for each individual field. This flexibility ensures that all vital device information related to your clients' devices and assets remains easily accessible.
Effortlessly maintain the most recent information across all your systems.