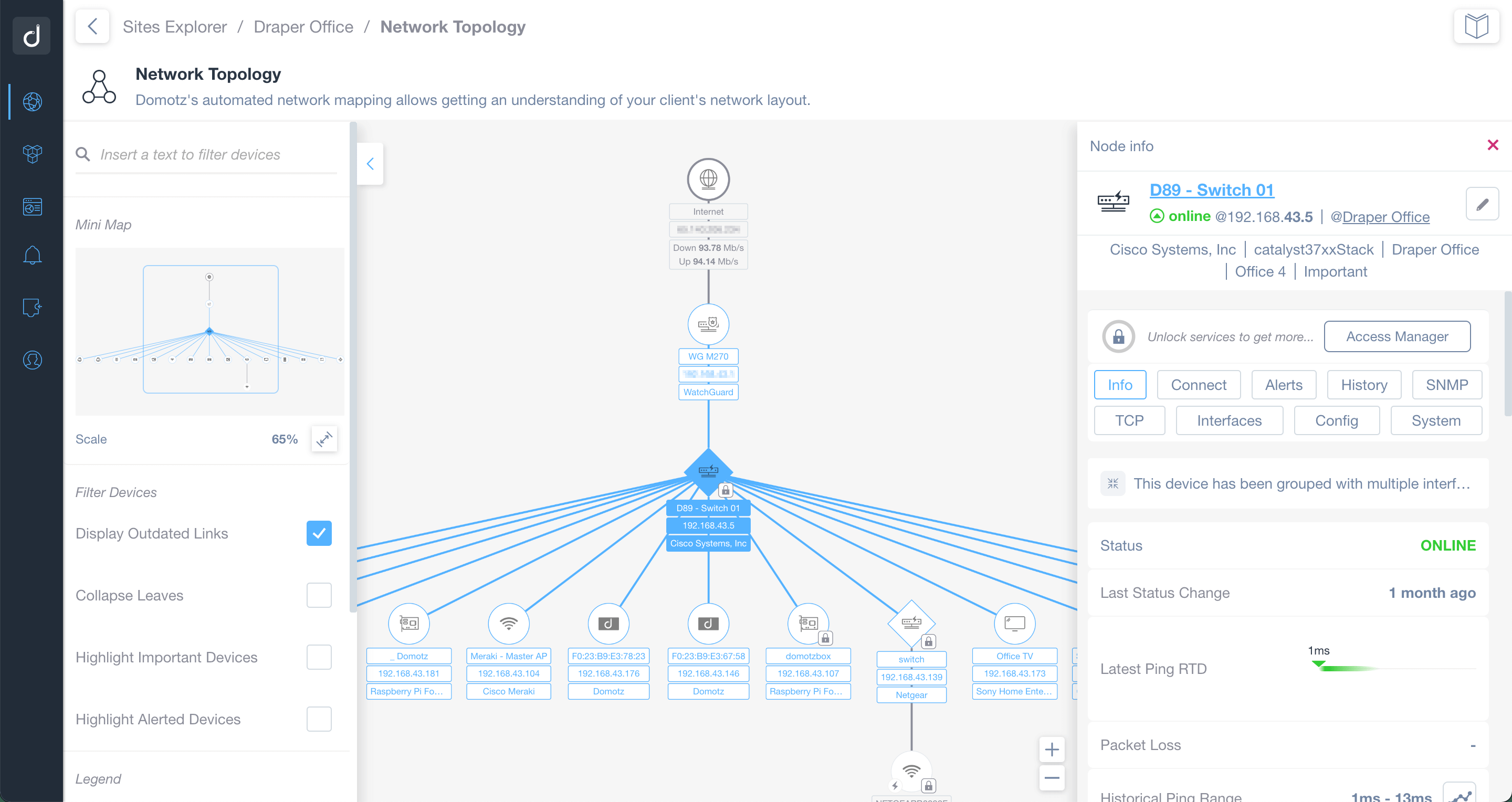 When a managed network switch is recognized by Domotz, a new tab, called Interfaces, is displayed in the Device Details view.
In case of a PoE switch, additional features will be available in the Interfaces tab such as power cycling and information regarding Total Power Consumption, and Budget information.
An unmanaged switch can be marked as a child device off a managed port, enhancing the topology view and information about your network.