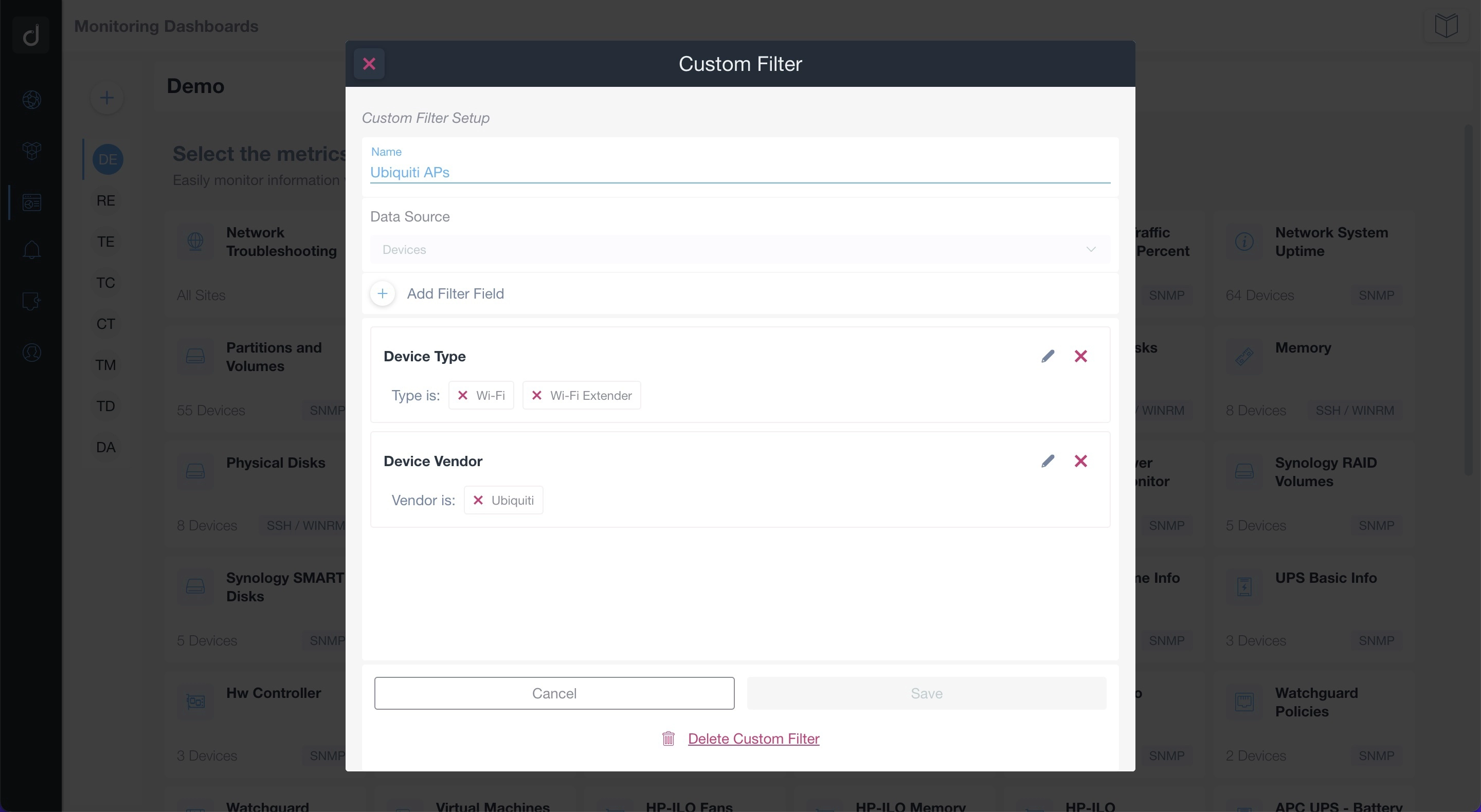 Need to monitor a specific type of device in your table?
Dynamically add any device you need to monitor directly to the Monitoring Dashboard section.
Increase your productivity by quickly creating and editing custom filters and browsing all the devices through different sites.
When configuring a monitoring table and selecting a dynamic list of devices and entities, you can now access the editing section of the Custom Filters right from the Monitoring Dashboard.