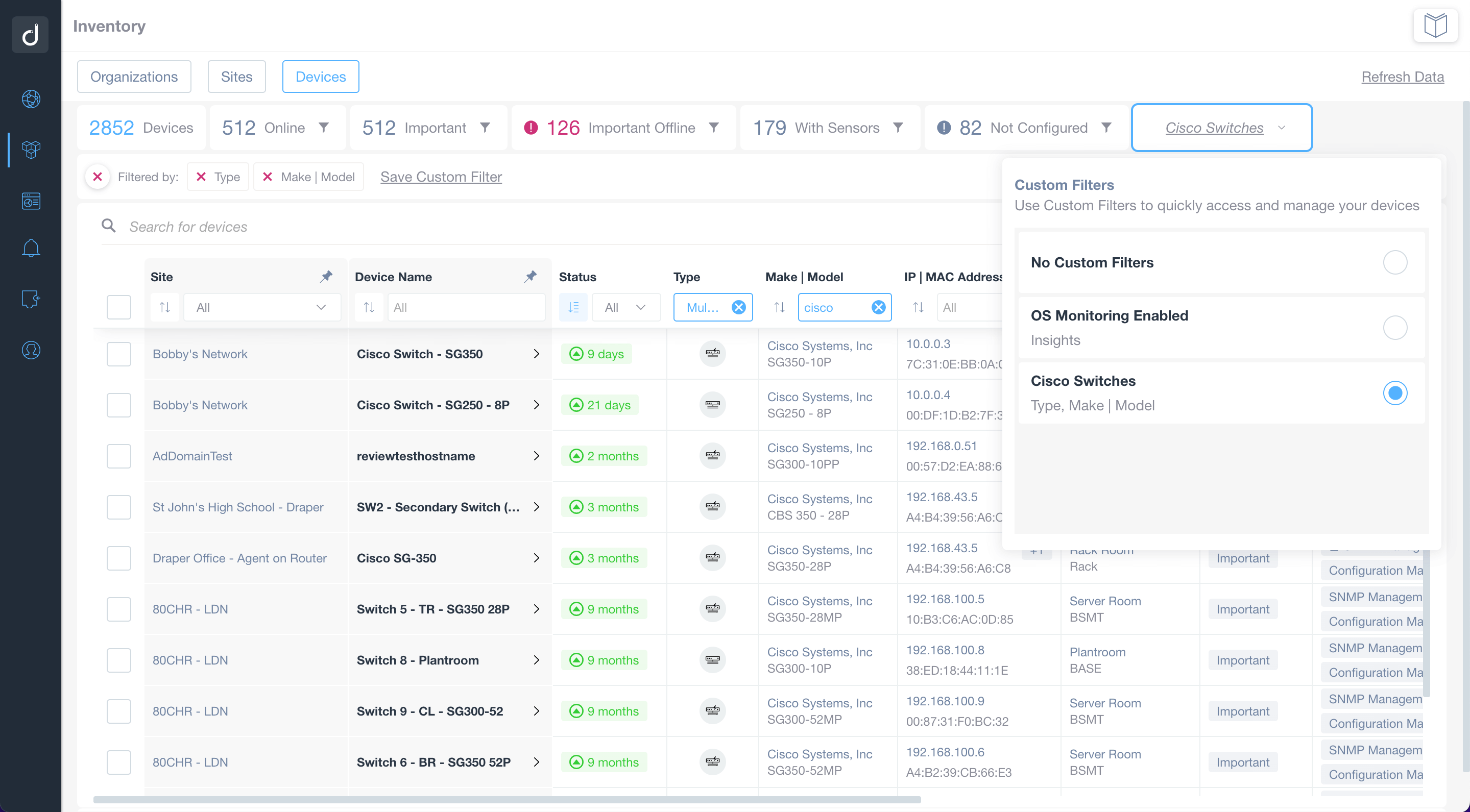 Custom Filters are available for your Devices and Sites from the Inventory section. Create and save Custom Filters by following a few easy steps:
Define the variables you want to monitor
Select "Save Custom Filter"
Provide a name and save your filter
After defining your Custom Filters, you will see them in a list. Use them by clicking on a button and applying them.
All these improvements allow you to define dynamic groups of devices, and the new devices will automatically appear in the filters configured.