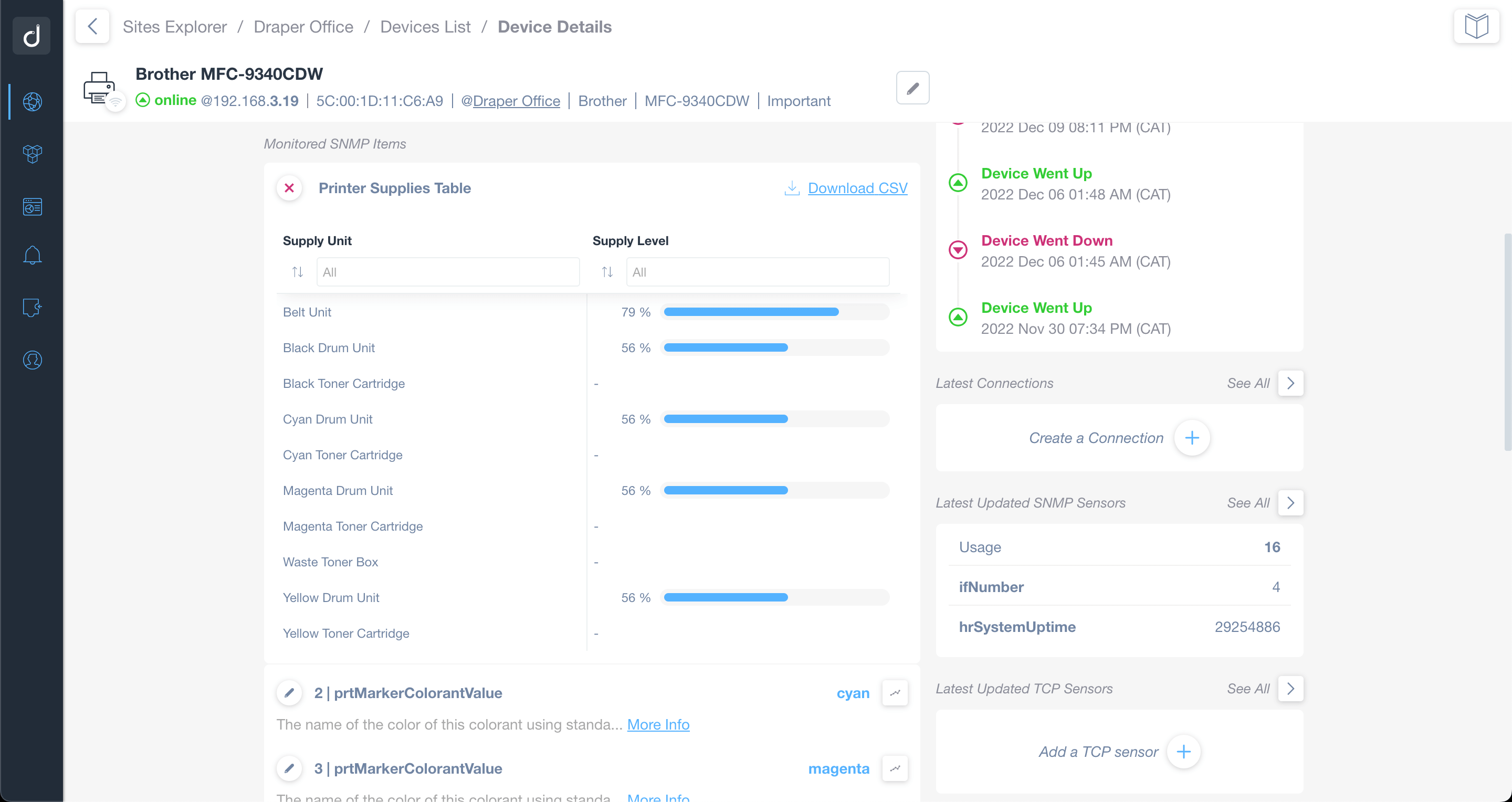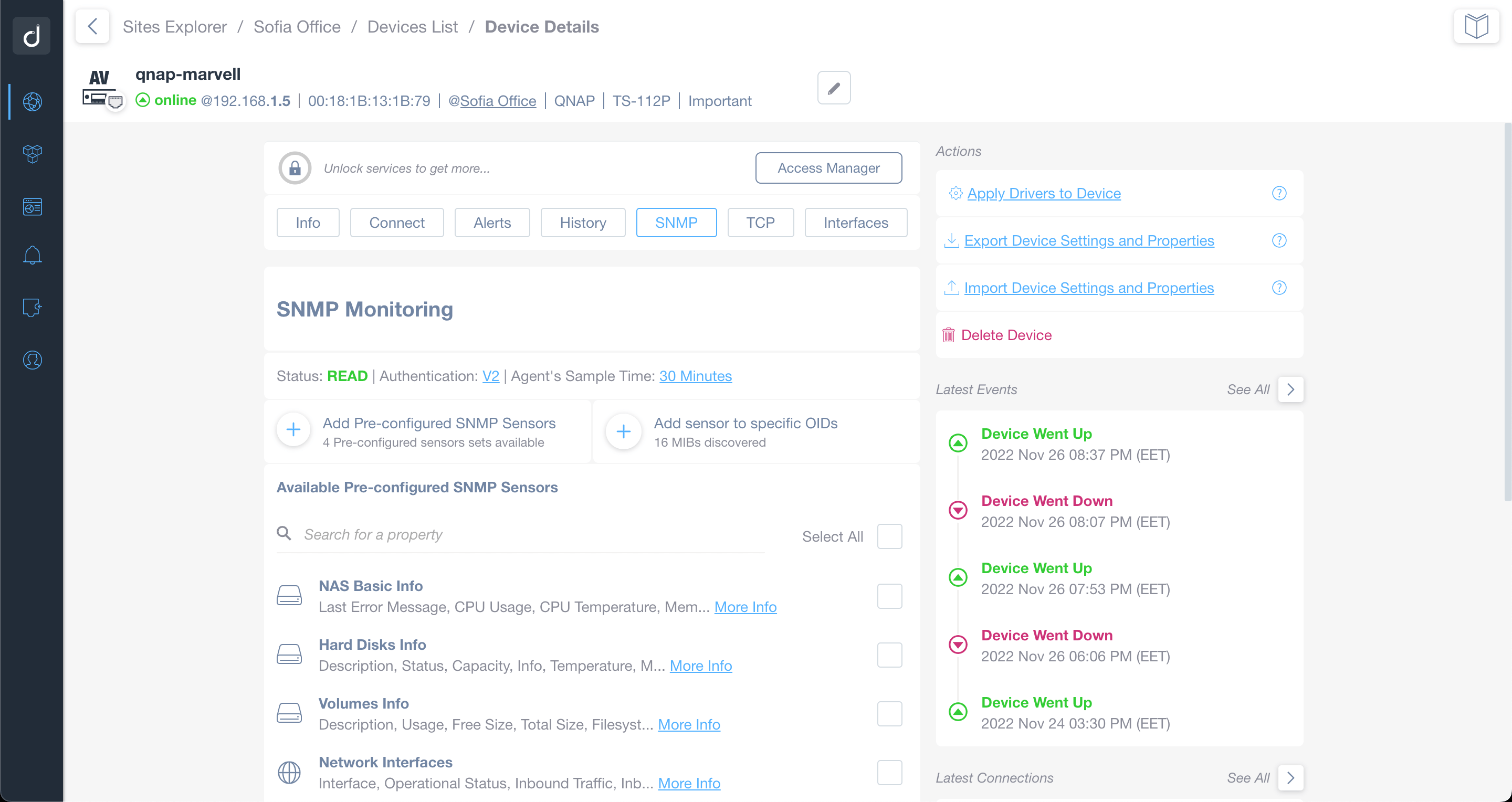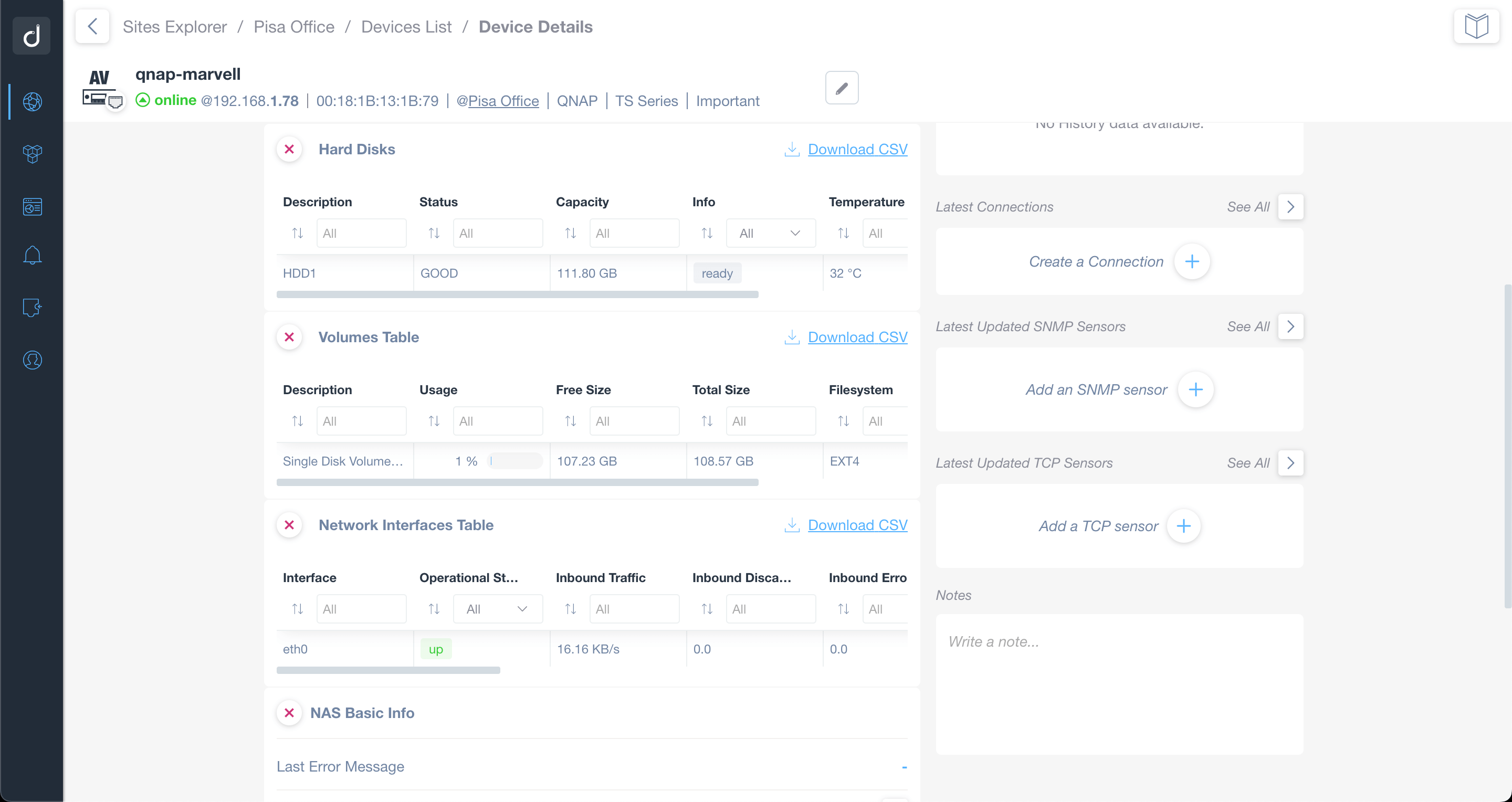 Our powerful SNMP monitoring tool lets you monitor specific OIDs (Object Identifier), browse for a particular MIB (Management Information Database), or apply Pre-configured SNMP sensors.
Currently, we support Pre-configured SNMP sensors for Printers, UPS, NAS, Network Interfaces, Cisco and Synology NAS. We will continue to work on adding more and more Pre-configured SNMP sensors.
Here's a short description of the capabilities of each SNMP monitoring sensor.
Printers - with Pre-configured SNMP sensors for printers, you can monitor toner cartridge levels, drum units, supply levels on your printers, and more.
UPS - with Pre-configured SNMP sensors for UPS, you can get battery status, voltage, current, temperature, estimated remaining minutes, and charge level.
NAS - with Pre-configured SNMP sensors for NAS, you will get the number of hard disks, volumes, CPU usage, CPU or system temperature, available memory, and much more. These details will be shown in three separate views:

Basic Info Table including CPU Usage, CPU Temperature, Total Available Memory, Free Memory, Uptime, System Temperature, Number of Hard disks, Volumes, and Last Error Message
Hard Disks Table including details about Hard Disks, Description, Status, Capacity, Info, Temperature, and Model
Volumes Table will display Volumes, Description, Free Size, Total Size, Filesystem, and Status

Network Interfaces - these sensors will let you know more about the device and properties like operational status, inbound/outbound traffic, inbound/outbound errors, MTU, Speed and more.
Cisco FAN and Power Supply monitor
Synology RAID Volumes, SMART disk, and basic info
Additionally, you can configure alerts and notifications on all the above variables based on thresholds you define. Gain insight into device performance and availability to ensure the health of your devices and networks.