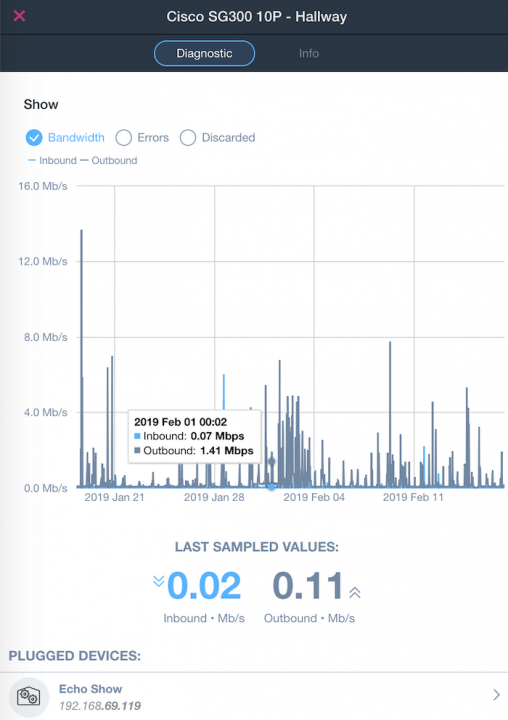 Domotz shows information about the diagnostics and bandwidth consumption history for each network switch port.
The information the users can see directly in the Domotz system is the historical bandwidth consumption, errors, and discarded packets, as well as information on the status of the port (admin and config status, negotiated bandwidth, connected device).
In addition, Domotz offers you a direct PoE control for the device-connected PoE port of the switch by allowing you to control the PoE status of the switch port directly from the end device connected to that specific port.