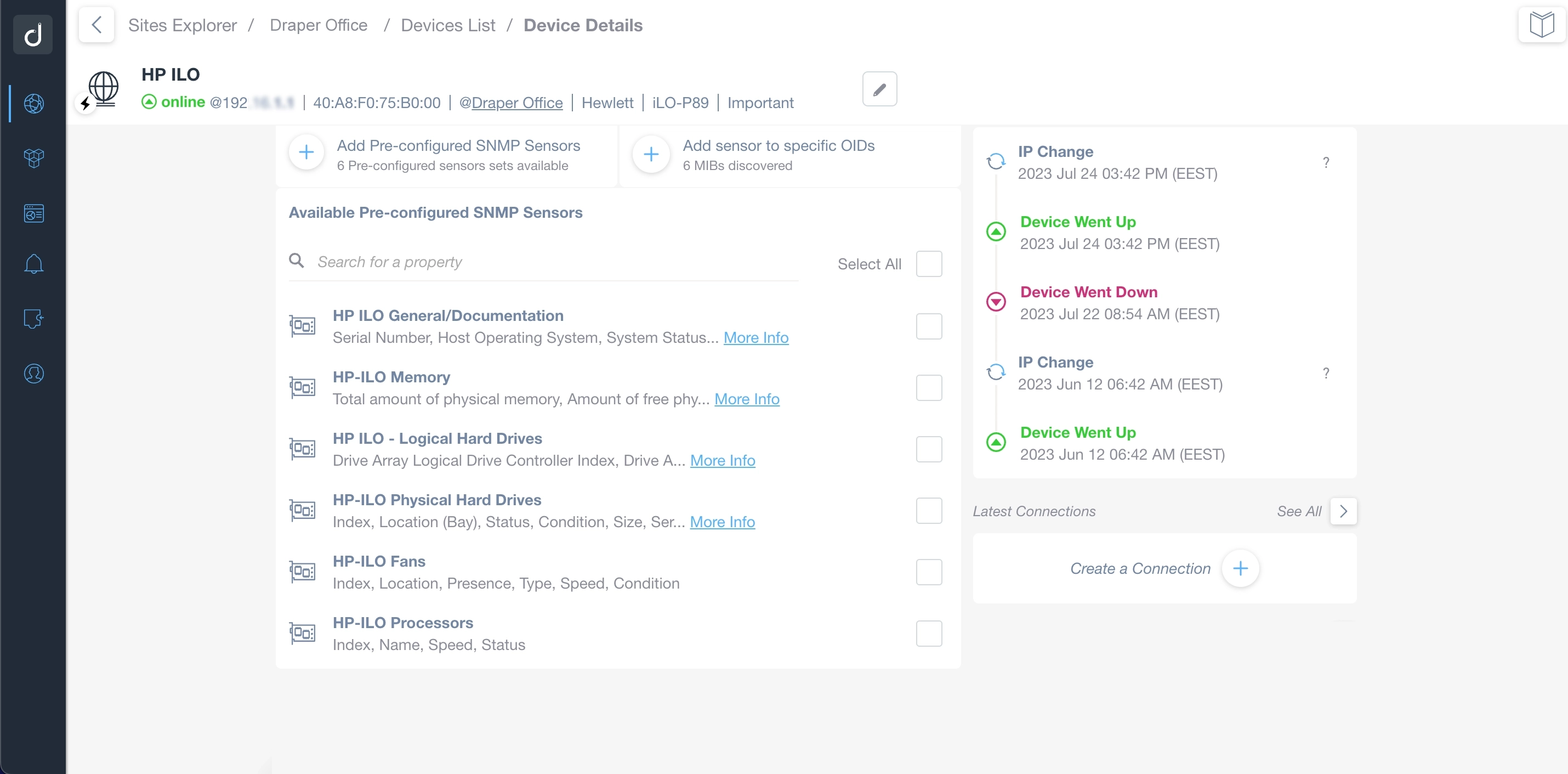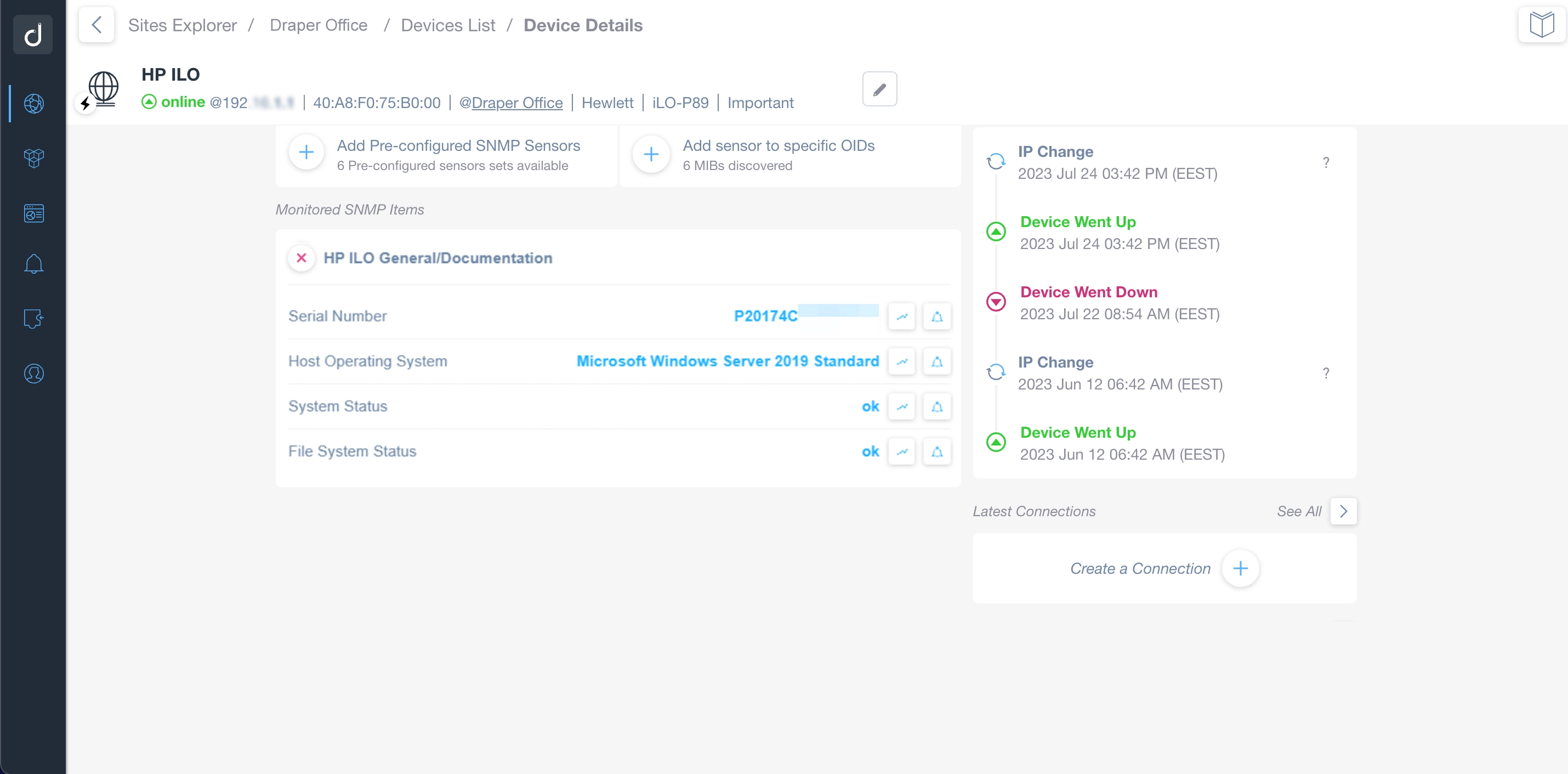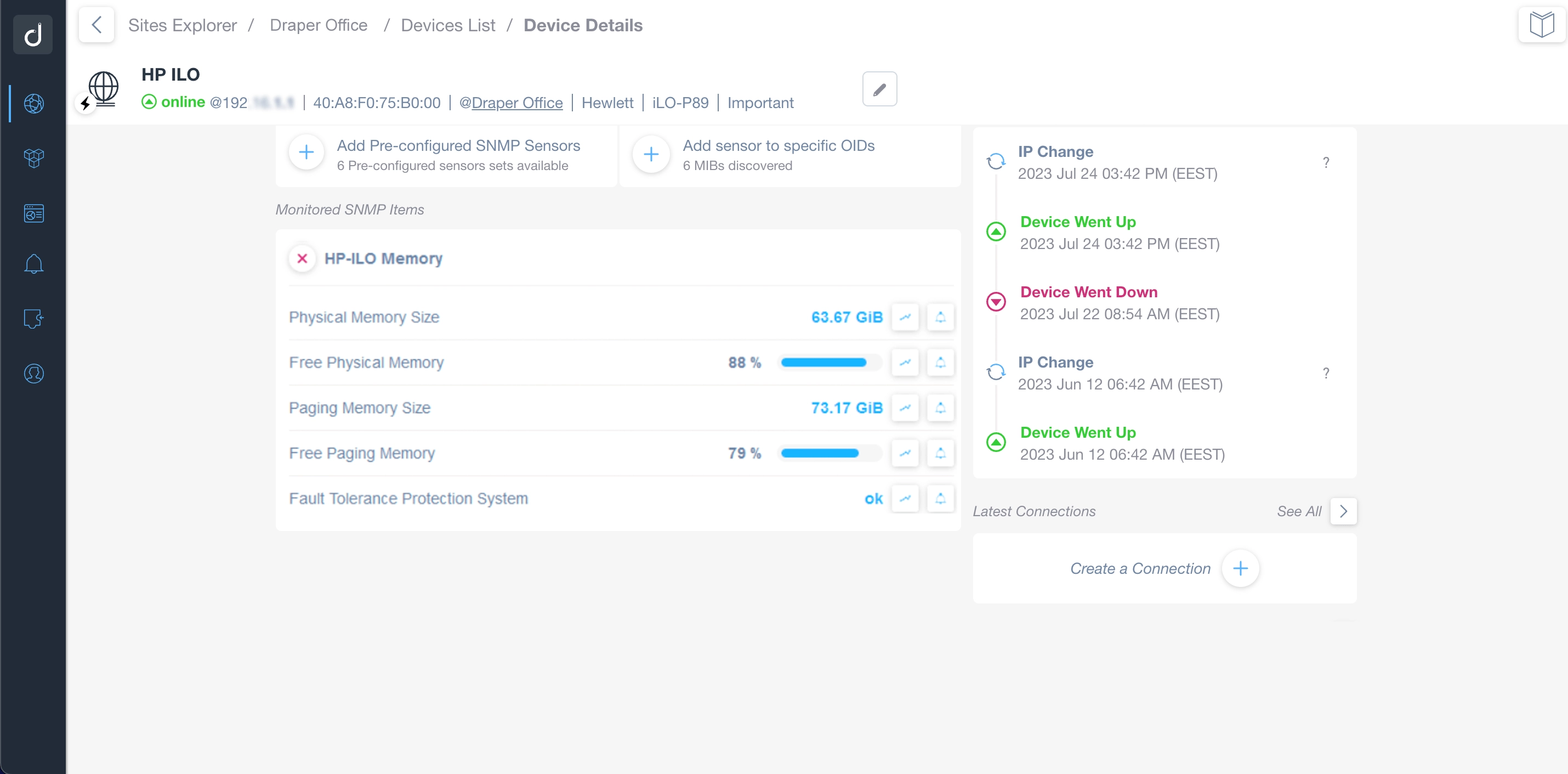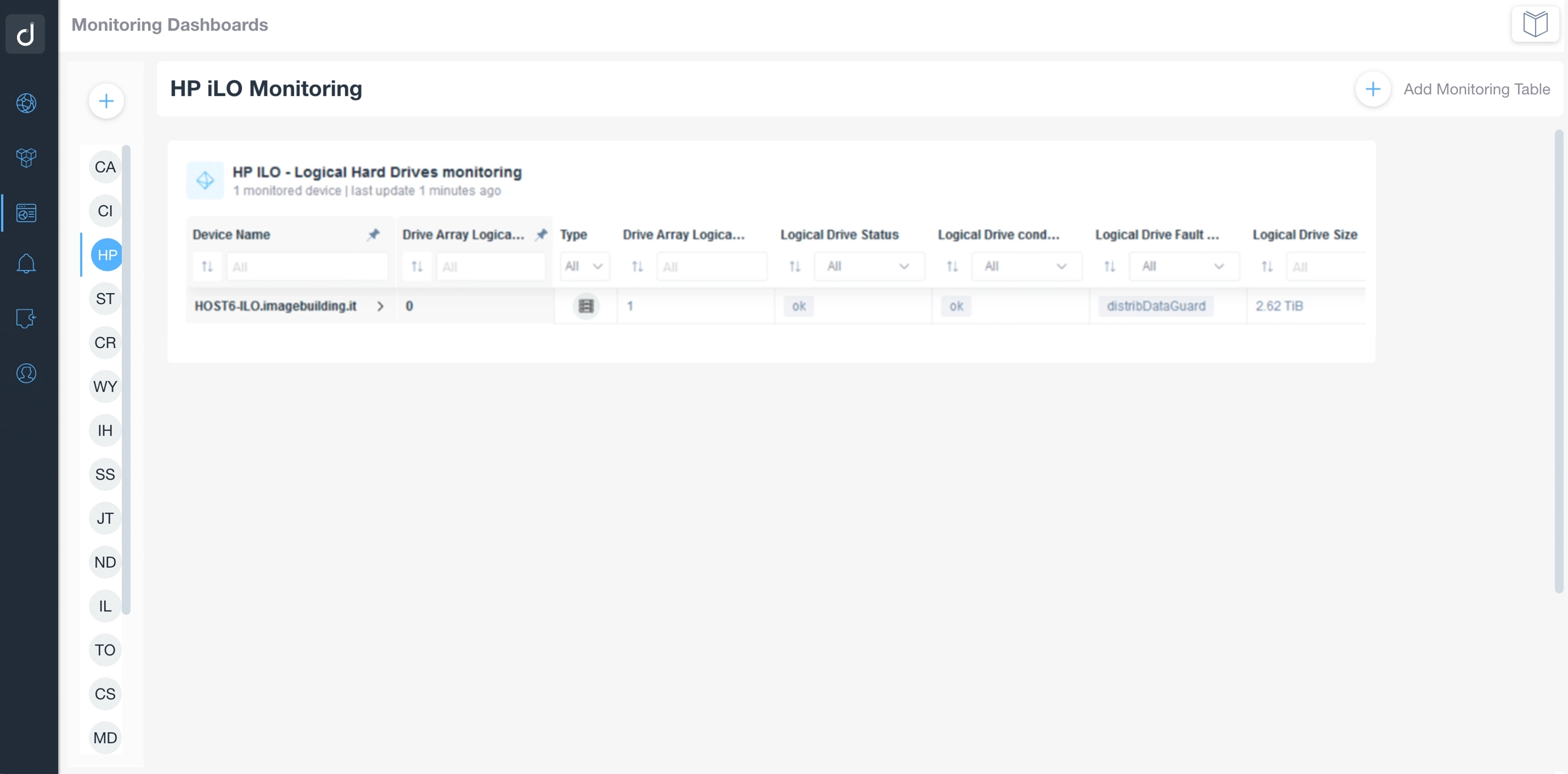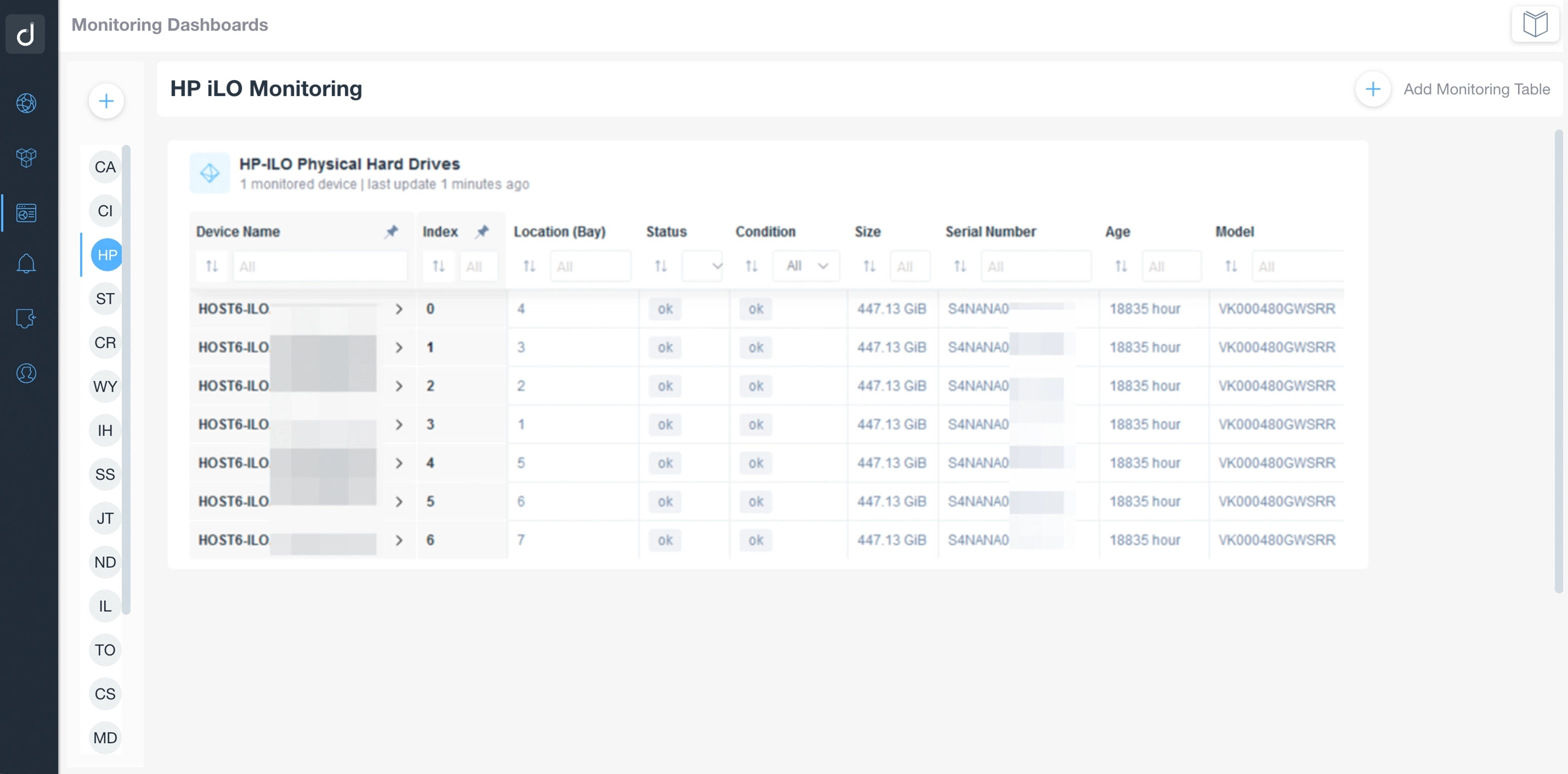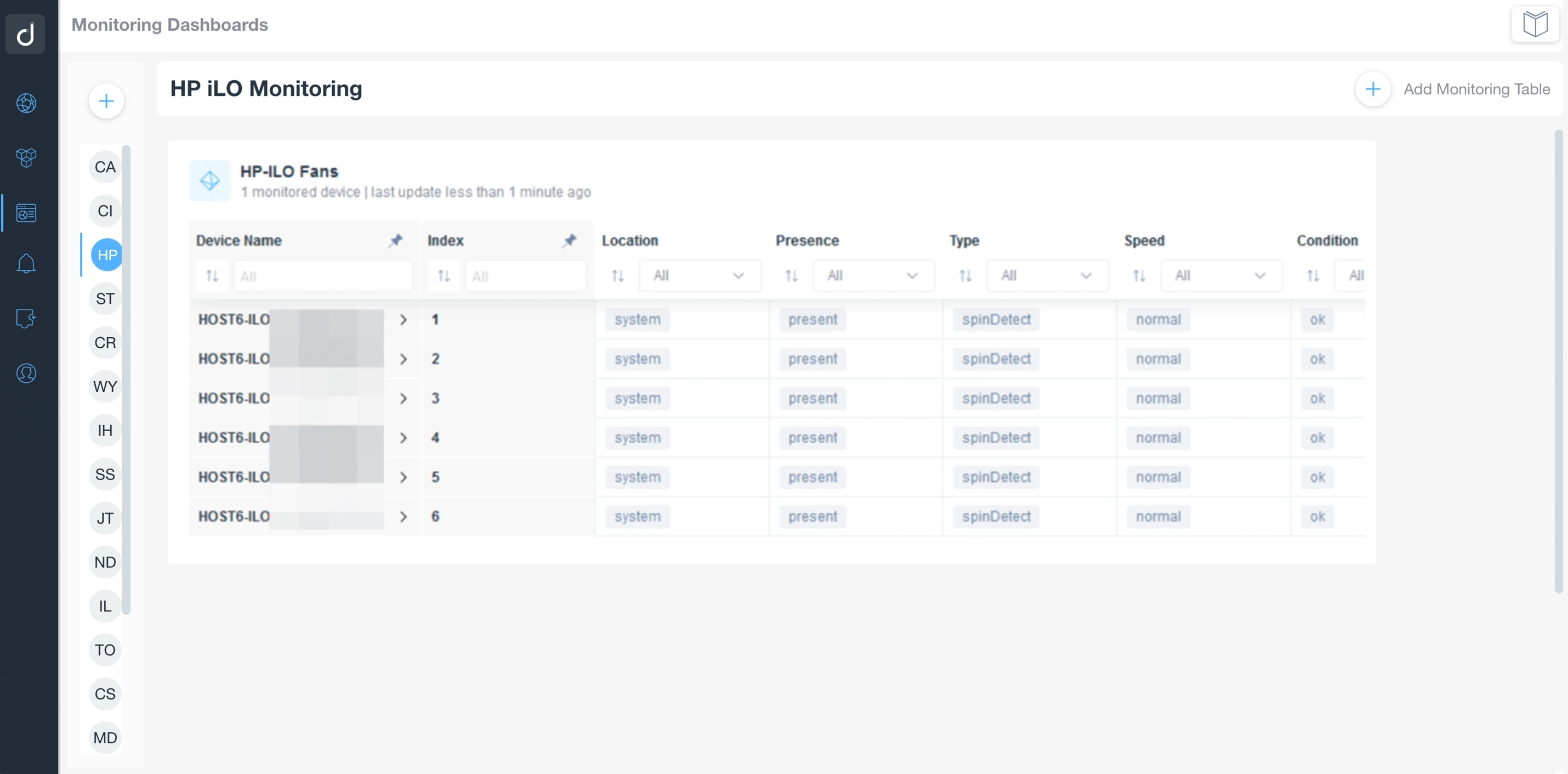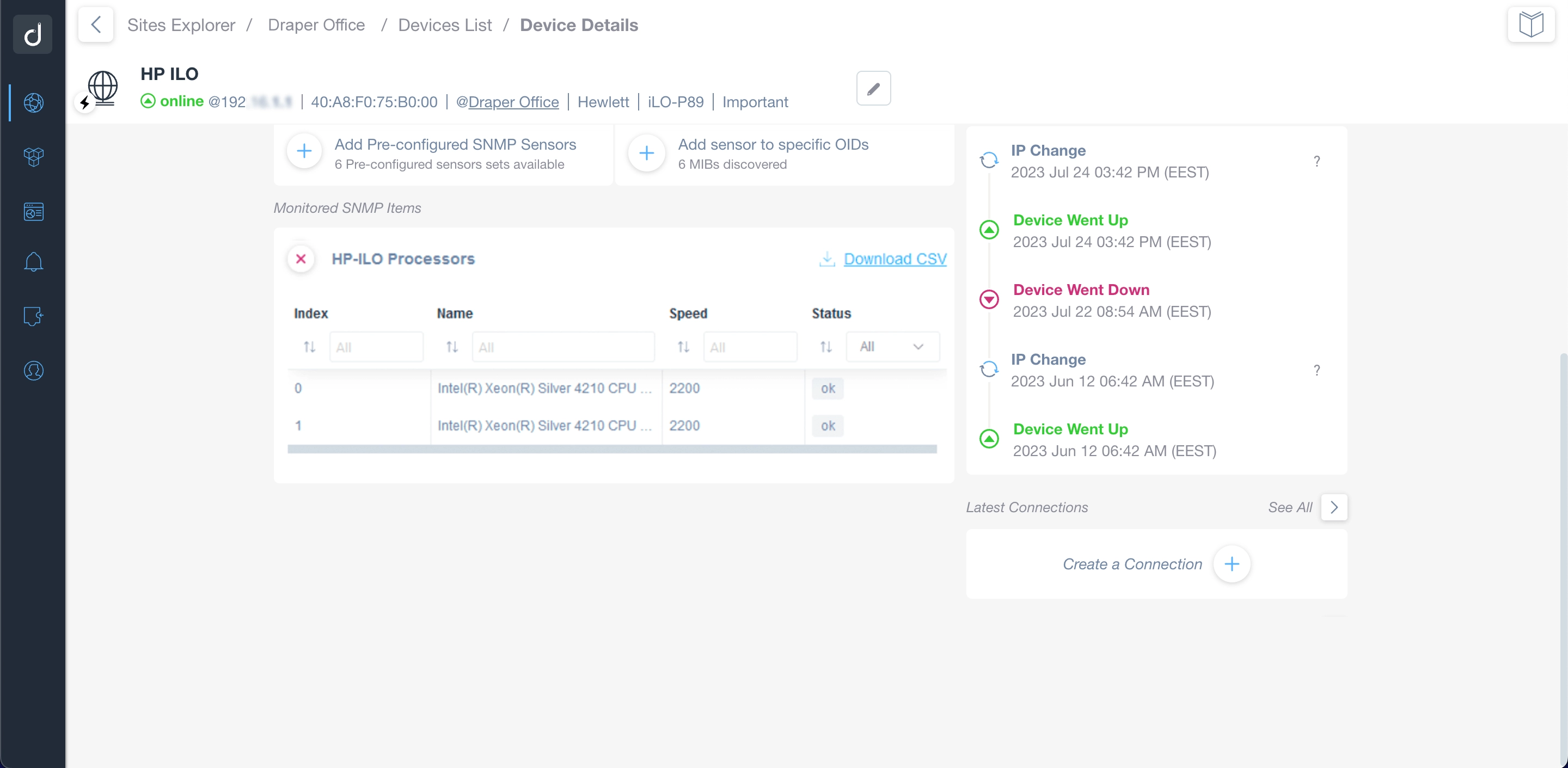 Monitor specific items for your HP iLO management platform using the following six pre-configured SNMP templates:
General Documentation Template can extract the following info: serial number, OS host, and system status
Memory Template: use it to extract physical memory size, free physical memory, paging memory size; free paging memory, fault tolerance protection system
Logical Hard Drives Template: logical drive status, logical drive fault tolerance, logical drive size, and so much more
Physical Hard Drives Table Template: index, location, status, condition, size, serial number, and model
Fans Template: index, location, presence, type, speed, condition
Processors Template: index, name, speed, status
Additionally, you can also use the Domotz OS monitoring feature to monitor HP iLO. Use Domotz to extract additional information such as HP iLO OS name, version, vendor, architecture, serial number, and build number. Note that our monitoring feature supports HP iLO devices via SSH and HP iLO 4 is not supported.