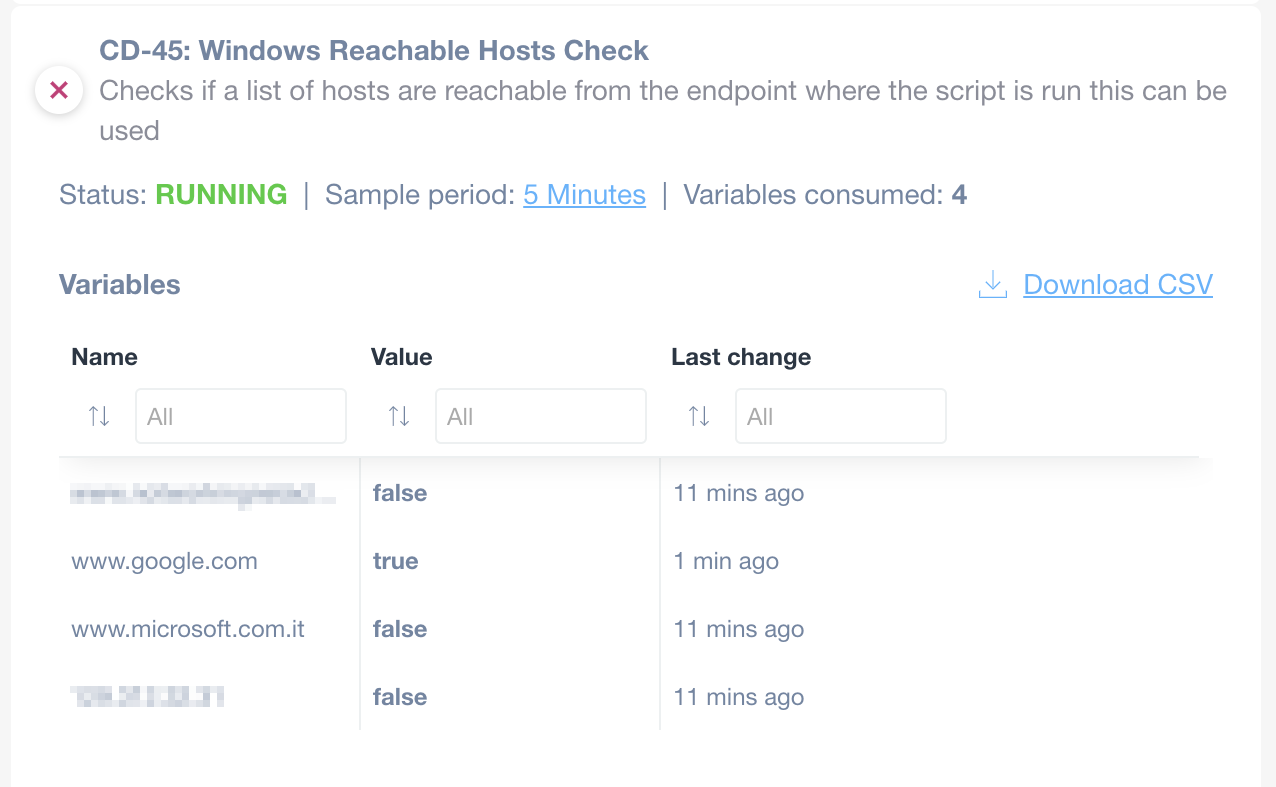 Using the PowerShell command Test-Connection we created a custom script for monitoring if a list of hosts is reachable from a Windows machine.
An everyday use case for this is monitoring whether a VPN connection established directly from a Windows endpoint is up and running.
To test this, you have to enter a list of hosts which could be reachable only if the VPN connection is running in a variable (an array called hostsToCheck) in the driver code.
The scripts use the SSH protocol to access the Windows endpoint.
The script has been validated and tested on Windows 10 and Windows Server 2019 with PowerShell version 5.1.19041.2364.
Find it in our examples library: