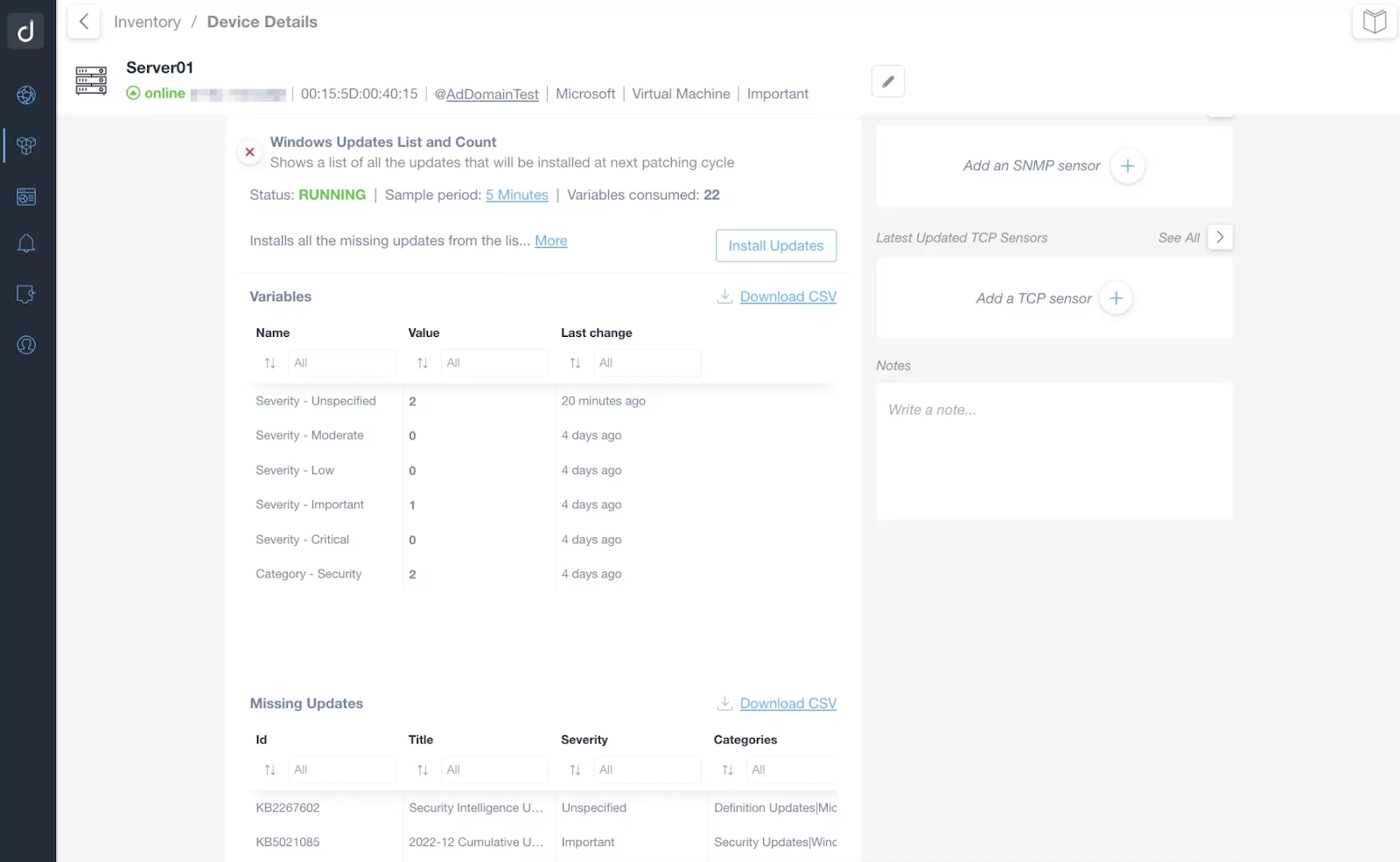 Easily Monitor the list of updates to be applied to your Windows systems. List all the types of updates missing from a Windows System. As a result, you'll find them divided by Category (Security vs. Generic updates) and Severity.
For instance, you can set an alert on the number of missing security updates so that you can be notified as soon as a new Security update is required.
You can then use Domotz to directly apply the updates to your Windows systems.