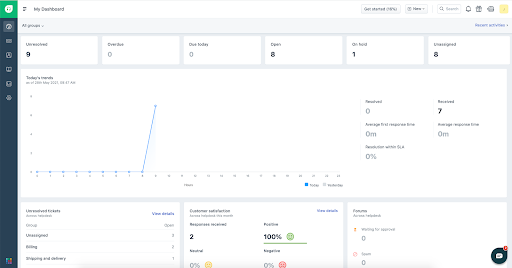 Tickets are automatically updated by Domotz too. For example, if a device goes down and then goes up, Domotz will automatically update the Freshdesk ticket to help you resolve device issues in real-time. In addition, users can open Domotz directly from Freshdesk to troubleshoot faster.
With the Domotz Freshdesk integration, if a previous ticket is closed and a new event occurs with the same device, the new ticket will also reference the previous ticket.
Configure automations, save time and manual effort by automating mundane tasks in your helpdesk.