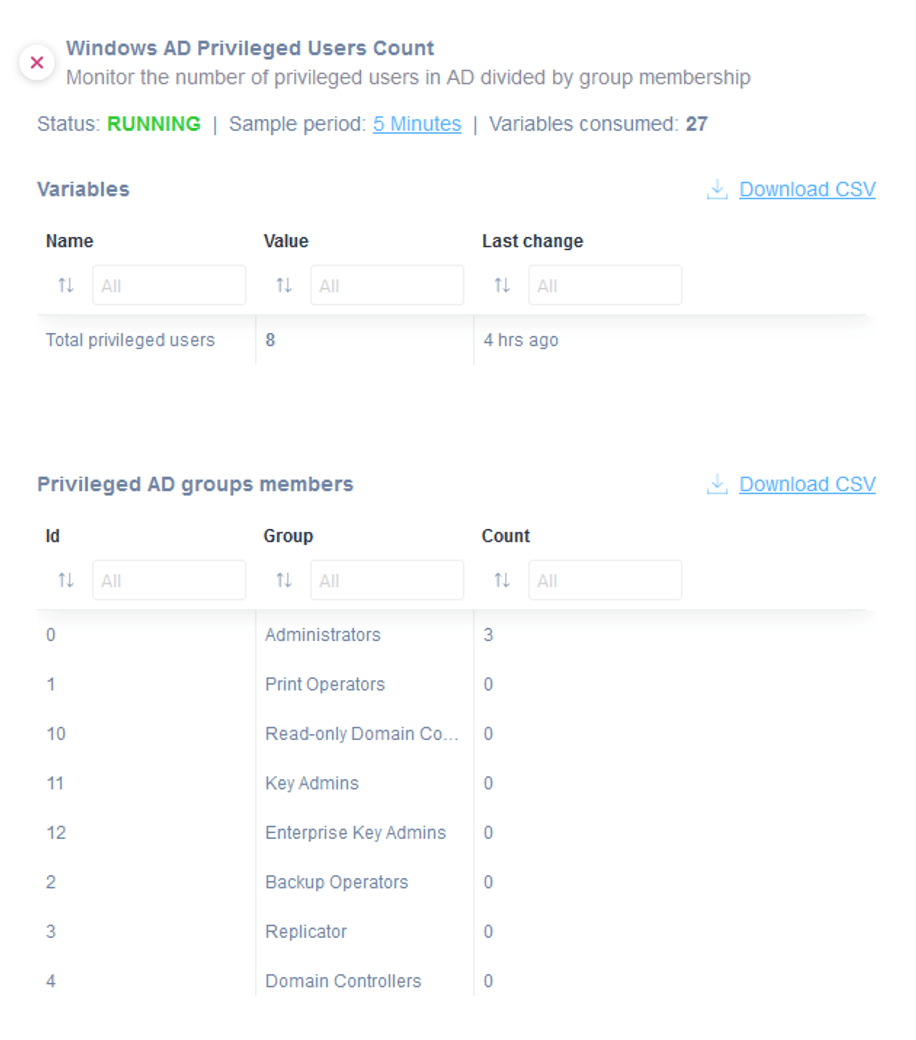 By leveraging PowerShell commands, we created a script that monitors Windows Active Directory Privileged users.
The script output will show you a variable with the total number of privileged users. In addition, you'll find a table with the privileged AD users count listed by group membership.
The scripts use the WinRM protocol to access the Windows server.It has been validated and tested on Windows Server 2019 with PowerShell version 5.1.19041.2364.
Find this script in our examples library:
You can customize it to fit your needs.